Mobile app | Calgary Parking
The MyParking app allows you to:
Get promotional rates exclusive to the mobile app
End a parking session early to only pay for the time you have parked.
Easily locate a ParkPlus zone by entering an address to find nearby locations and rates
Pay for a friend's vehicle with the Park a Friend feature
Automatically top-up funds (make sure to start your session after funds are added)
Receive in-app notifications when your session is near expiry or funds are low
Use the Find My Car feature if you have forgotten where you parked
Start or manage residential parking permit visitor sessions

How to start or end a parking session
Log in
Click ParkPlus (if you also have RPP)
Click Start Parking Session
Enter zone number
Click Start then Continue
To end click End Parking Session and click Yes
'Park a Friend' feature
Use the 'Park a Friend' feature to start a parking session for any licence plate. The licence plate must be registered on ParkPlus but can be attached to another account. 
How to park a friend with the MyParking app
Log in
Click ParkPlus (if you also have RPP) 
Click on the menu button in the top left-hand corner
Click Park a Friend
Click Start Friend's Session

Verify the zone number is correct and enter licence plate
Select a duration
Press Start and click Continue to confirm the zone number
To end, open Park a Friend and view your active session(s) 
Click the  to the right of the session you want to end and confirm by clicking Yes.
Residential parking permit visitors
If you live in a Residential Parking Zone (RPZ) and have a RPP Visitor permit, you can manage your visitor parking sessions on the MyParking app.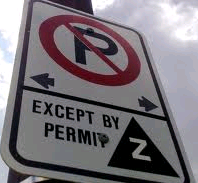 How to park a RPP visitor with the MyParking app
Use the 'RPP Visitor' feature to start a parking session for your visitor to park in your restricted parking zone for up to two weeks. You can only have one active session at a time for each permit.
Log in
Click RPP Visitor (if you also have ParkPlus)

Click on Start new session
Enter your visitor's licence plate and province or state
Click Start session and click Yes. 
To end the parking session, follow steps 1 and 2 and click Stop. 
If you use different email accounts for ParkPlus and Residential Parking Permits, email parkplus@calgary.ca to indicate which account you prefer to use. The accounts must be synced to ensure you can manage visitor parking and paid parking sessions. You can start a paid parking session and visitor parking session at the same time so long as your account has enough funds.

ParkPlus account management
---
Request a receipt by emailing parkplus@calgary.ca with the following information:

Date of transaction
Licence plate number
Amount of transaction
How you paid: by app, ParkPlus account deposit, VPM, or Pay Machine (please include machine ID found a top right of pay machine)
Payment type (i.e. coin or the first and last 4 digits of the payment card used)
Contact information
We will need at least two hours from the transaction time to process the request, as we do not have real time access to payments. Our Customer Service Representatives will verify the transaction and provide a receipt within 48 hours.
Receipts cannot be provided for individual parking sessions made through a ParkPlus account via ParkPlus web, app, text or call to park. Review the account history in your ParkPlus web account for individual parking sessions.
You can export detailed reports of your monthly parking transactions for the previous six months. The reports can be emailed to print or save as a .pdf or .xlsx file. Easily separate reports by phone number. If you need reports for tax purposes, we recommend they be downloaded bi-yearly. 
If you need a report for more than six months, send an email request to parkplus@calgary.ca with the account information and timeframe and we'll be happy to send one to you.
You can request a refund via an email. We will need the following details:
Date and time of transaction
How you paid: by app, ParkPlus account, VPM, or Pay Machine
Pay machine ID or Zone number, or approximate location
Licence plate number
Contact name
Contact phone number
Amount of transaction (please attach a receipt, if possible)
Payment type

First and last 4 digits of card used
Reason for the refund
You can also fill out a Customer Refund form and email it to parkplus@calgary.ca.

We can only process refunds on requests we receive within one month of the ParkPlus transaction date. We provide refunds of less than $5 as a ParkPlus account credit. We will return refunds of more than $5 via a credit card refund or ParkPlus account credit. We are unable to issue cheques for parking payment refunds.
We will not process refunds for the following situations:
Forgetting to end a parking session
Starting a parking session in error or starting multiple overlapping sessions

You must have enough funds in your account to cover your entire parking session. Sessions will end automatically when funds are exhausted. Funds added after the activation of a parking session will not extend the session. To manage your account balance, simply log in to check your account balance. You can set up low-balance notifications, add funds (minimum $25), and set up auto-top up (MyParking app only). 

Customers who wish to close an existing ParkPlus cell phone account may submit a request by emailing parkplus@calgary.ca. Once the request has been received, a ParkPlus administrator will contact you.
There must be a minimum balance of $1 to transfer funds between accounts or refund a balance on an existing account. When possible, the refund will be applied to the credit card used to add the funds. Alternatively, we will issue a cheque for refunds more than $10.